WELCOME TO MOOVE2LONDON -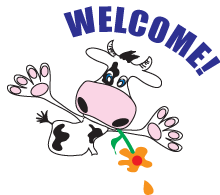 the essential information guide for graduates and young professionals who want to move to London for the first time.
Thousands of young people move to London each year, and find it a little daunting and confusing settling into life in the capital.
Perhaps you have a job-offer, but don't whereabouts to live or who to live with. Or maybe you've found a flat but need to find a job pretty quickly so that you can afford to start paying the rent. Whatever your situation is - if you need information on finding work and/or a roof over your head then you've come to the right place.
You can simply peruse this site to find out how to go about flat and job-hunting, double-check a postcode or get some London entertainment ideas.
Or you can gain more detailed information from our
Moove2London Starter Pack
. Alternatively, why not take full advantage of our knowledge and use one of our area or employment services which are tailored to your requirements.
See
Our Services
page for full details of what we have to offer you.
Coming soon.....Moove2London Membership
will give you the opportunity to meet fellow newcomers to the capital.
If you are interested in becoming a member and getting invited along to our events, then please your details and we will contact you when this service is available.